Firewood
When winter arrives in New England, it's a good bet that temperatures will be cold and snow flakes will fall. It's also a good time to enjoy the warmth or sound of a crackling fire burning brightly in a woodstove, fireplace or fire pit.
Whether you use your stove or fireplace while watching a television show with your family, enjoying dinner or drinks with friends, or to heat your home, Black Diamond Landscapes can take care of all of your firewood needs
We offer a full line of clean, split and seasoned or kiln-dried firewood that typically includes a mix of oak, maple, birch, ash, beech or cherry. Any firewood that you order will be delivered to your home or business in Woburn, Arlington, Lexington, Belmont, Winchester, Burlington, Reading, Cambridge, Lincoln, Concord, Weston, Bedford, and many other area cities and towns. For an additional charge, we also will stack the wood in the height you want and location you prefer.
Seasoned Firewood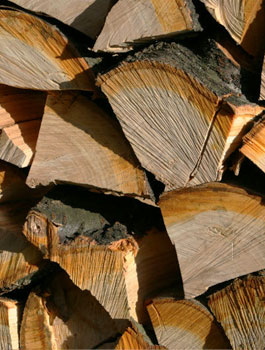 Seasoned firewood typically is offered in 14" to 16" lengths and split into pieces that can be handled with ease. The seasoning process generally takes about eight to 12 months depending on the amount of sunlight to which the wood is exposed, air circulation around the wood, and frequency with which the wood is rotated.
Wood that is properly seasoned burns cleaner and more efficiently in your wood stove or fireplace. Quality, seasoned wood often appears gray in color, which indicates that it has been "weathered" for the optimum amount of time and according to optimal procedures, and it has a moisture content of about 20 percent.
Kiln-Dried Firewood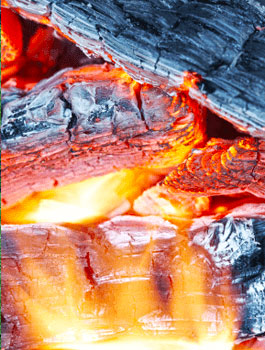 Kiln-dried firewood, like seasoned wood, also is available in 14" to 16" lengths and split into easy-to-pick up pieces. What makes kiln-dried wood different from seasoned wood is that it has been dried in ovens from two to five days, which reduces its moisture content to less than 20 percent.
Kiln-dried wood generates a hotter fire than seasoned wood, usually weighs less than seasoned wood, is easy to light, and it produces less smoke and creosote than seasoned wood.
Delivery and Stacking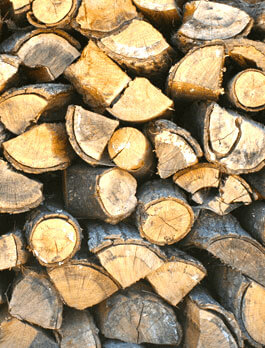 Our premium quality firewood is available for delivery to your home or business all year long. We will deliver the type and quantity of wood that you prefer, often on just a few days notice, any time of the year and we will stack it in just about any location that you want, whether it's beside your house, outside your garage, or inside your third floor condominium.
Our delivery trucks measure between eight and nine feet wide and are capable of unloading firewood in most places, preferably on a solid-surface driveway or grass area. Delivery is available Monday to Saturday from spring to fall, and every day, including Sunday, during the winter season.