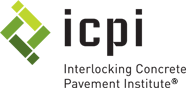 Welcome to Black Diamond Landscapes, Inc., where a commitment to excellence and customer satisfaction are the top priorities in every job that we do!
My name is Joe Cusce, Jr., founder and president of Black Diamond Landscapes, which provides a wide range of premium quality landscaping services and snow removal services to homeowners and businesses in Woburn, MA and many surrounding cities and towns including Arlington, Lexington, Belmont, Winchester, Burlington, Reading, and Cambridge.
At Black Diamond Landscapes, Inc., we strive to provide an unparalleled line of landscaping services with an emphasis on the little landscape details that make the biggest difference. Our dedication to landscaping excellence stems from an understanding that your home, property and landscape are among your most valuable possessions and any investment that you make must be completed or constructed with the highest level of workmanship and highest quality materials.
We are affiliated with and certified by the Interlocking Concrete Pavement Institute (ICPI) and National Concrete Masonry Association (NCMA), which means that when you hire Black Diamond Landscapes for your hardscape and masonry projects, in addition to your landscape maintenance and construction jobs, and snow/ice management work, you get a knowledgeable, highly qualified, experienced crew to build your dream fieldstone wall, concrete block retaining wall, or brick paver patio, walkway or staircase, just to name a few.
You also get a well-respected, full-service company that understands and appreciates your desire to keep your landscape looking its best by making sure that we abide by three guiding principles in every job that we do … no matter how small or big:
We will communicate clearly and work closely with you every step of the way to ensure that we understand — and help you achieve — your landscaping goals
We will recommend or select the best materials for your landscaping project to ensure that it provides you with the most years of satisfaction and enjoyment
We will meet or exceed your expectations with 15 years of knowledge, training, and experience to ensure that you get the results you want
On the following pages, we invite you to learn more about Black Diamond Landscapes, born out of a passion for maintaining, designing and building projects that add beauty and value to any home, business or municipal property.
We also encourage you to read more about the extensive landscaping services that we provide, the methods we use to create spectacular hardscapes and landscapes for our residential and commercial landscaping clients, and the dedication of our staff whose mission is simple and straightforward: to make sure that you always receive the service or product that you want and expect … and are proud to show your family, neighbors, friends and customers.